QuadraLean Thermogenic was designed using the best and most effective weight management ingredients. Our comprehensive formula has been developed to target all critical areas of weight loss. Boost metabolism & target stubborn fat with efficacious doses of L-Carnitine &

CLA

.
Support thermogenesis with our scientifically researched Thermogenesis Blend, featuring Cayenne Pepper Extract. Enjoy a boost of clean, sustained energy with natural caffeine from Green Tea and experience increased mental focus through our research-backed Neuro Blend with Alpha-GPC. The combination of all these benefits sets QuadraLean Thermogenic apart as a truly complete thermogenic weight management solution.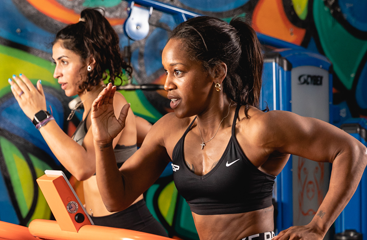 All-In-One Thermogenic Weight Management and Metabolism Booster
Burn Fat and Control Appetite
Natural Energy with No Jitters or Crash
Focus on Building Lean Muscle
Scientifically Proven Ingredients.
QuadraLean Thermogenic is packed with high potency ingredients. 500mg CLA, 25mg Cayenne Pepper Extract and 25mg Paradoxine work to support fat burning. 200mg of Caffeine from Green Tea provides a boost of energy. 50mg Alpha GPC and 300mg Choline Bitartrate help improve focus. Lastly, 500mg of L-Carnitine is included to boost metabolism.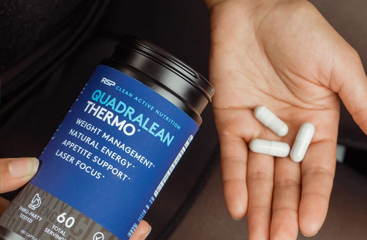 QuadraLean Thermogenic provides everything you need to help reach your goals. It first gives you a nice boost of energy. Then the focus complex will help you to power through even your toughest workouts. Finally, it works to boost metabolism and support fat burning so that you can start seeing your desired results.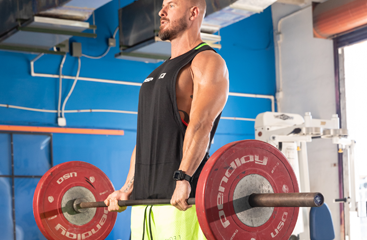 QuadraLean Thermogenic is truly an all-in-one formula. It was designed to target the critical areas of weight management including fat burning, metabolism support and appetite suppression. Every ingredient is scientifically researched, and the dosage is fully disclosed so you know exactly what you're getting with each serving.
RSP was born to help people achieve their health and fitness goals. We live to partner with you in achieving those goals. Whether you're a busy professional trying out a new fitness program or a lifelong athlete, we know this can be challenging. Our mission is to create nutritional products that make your journey both healthy and enjoyable, without ever asking you to choose between quality and convenience. So set a goal, fuel up, beat a personal best, recover and repeat. We have your back every step of the way.