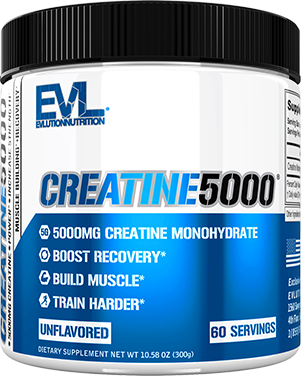 TRAIN HARDER       
BUILD MUSCLE
5 grams of 100% pure creatine monohydrate per serving

Most proven and effective analogue based on years of scientific study
Supports increased muscle mass
Supports improved performance
Supports increased strength
Supports production of adenosine triphosphate (ATP) which supplies energy to cellular function
WHO?
All Athletes! Whether a long lifting session or a tough date on the field, Creatine5000™ provides the tools for muscle recovery so you can train just as hard the next day.
WHEN?
Take 1 scoop immediately after your workout with 8-12 ounces of cold water or juice.
WHY TAKE IT?
100% Pure Creatine5000™ will help build muscle and body recovery after inactivity. Rapid recovery is a necessity for anyone training at a high level and Creatine5000™ provides that.